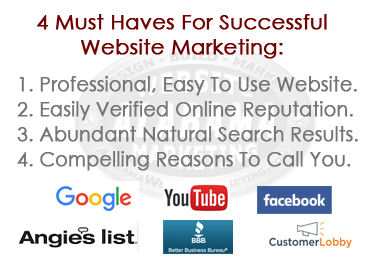 Looking for professional website services to put your small company ahead of the competition? Let Alabama Website Marketing help!
Get local website services right here in Etowah County!
Call: (205) 558-5505 Today!
If you don't have a clean, responsive website, first page search engine ranking and a reason for people to call you, then you're missing an important chance to connect with potential customers.
How important are reputable website services for local businesses? Let's just say you can't afford to be without it. Nine in ten people turn to the Internet for the services they need. And they look at page one of search results. If your website isn't there, people just aren't finding you.
Website Marketing Services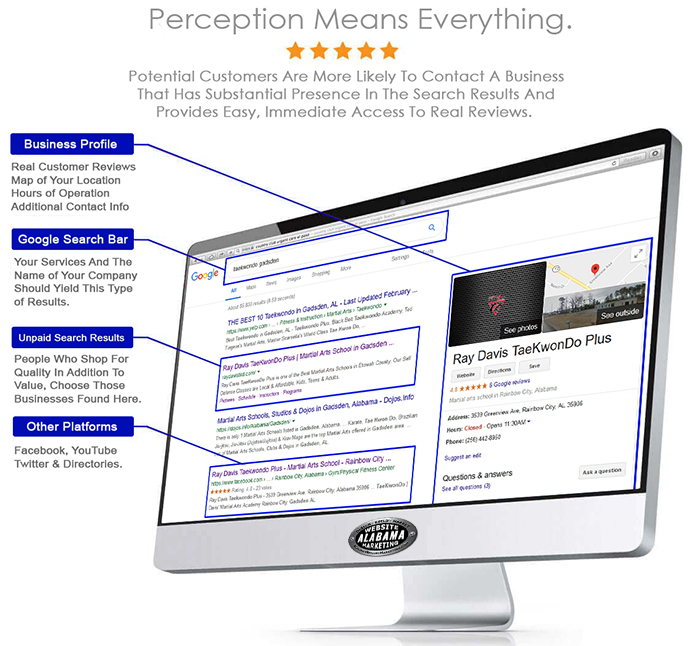 When you want to make the most of your online presence, you need local website marketing services that not only helps you get found on Google, but can also convert visitors into calls and leads.
More than that, we know how to keep you there over the long haul. Get consistent results and excellent value for your dollar when you hire us.
Some of the website services we offer include:
Website Hosting
Email Hosting
Social Media
Web Development
Logo / Graphic Design
Search Engine Optimization (SEO)
Having a website alone is not enough anymore. It must be optimized for search engines like Google and Bing.
Investing in the best website services gives a small company all the advantages of the big players without spending a fortune. All it takes is the right kind of help and we're the company to count on.
Affordable Website Marketing Company
How much do local website services cost? Far less than you think! An optimized website puts you in front of thousands of new leads. These are people who you may not reach through lead-sellers, broadcast media, paid sponsorships or business directories.
It gives you more bang for your buck because it targets the people you want, and responds to how people search – especially when it comes to mobile devices.
Think low cost website services can't give you the same advantage as a big name company? Think again. We have the experience and the know-how to give you first page results, healthy conversion ratios and a lasting Internet presence. There are no hidden costs, ever.
Reach your customers where they are with a local website marketing and design company working for your small business.
We provide local website marketing services for business owners in Gadsden, Rainbow City and Southside, AL.