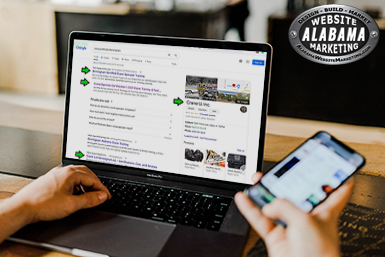 Are you looking for an SEO or Search Engine Optimization company in Alabama you can trust? At Alabama Website Marketing, we know what it takes to get your business found in Google's search results.
Sick of throwing money away trying to get your website to rank? We're proven and Affordable. Let us show you the difference today!
Call: (205) 558-5505
Most people will do a search for a service they need on their phone, laptop, desktop, or other mobile devices. Only those businesses found at or near the top of the results have a shot of converting them into new customers or clients. Tried and true SEO strategies can make that happen.
Alabama Search Engine Optimization Company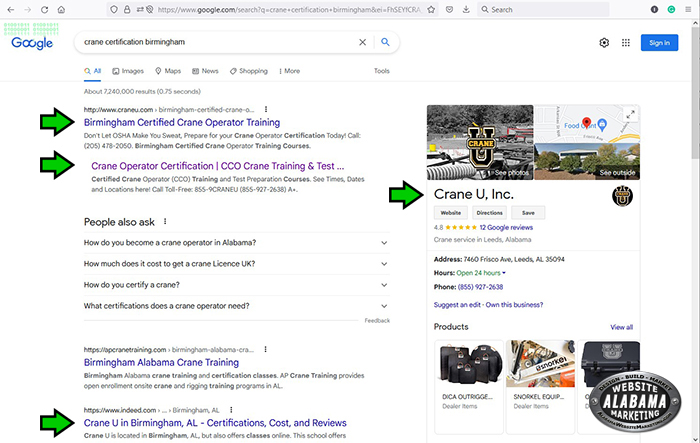 Choosing a reputable and professional Search Engine Optimization company in Alabama is one of the smartest things you can do.
Local SEO firms know and understand the market you are competing in much better than those from other states. The language used in your content pages has to speak to the demographics you're targeting.
How is someone from out of state going to relate to that? Answer: they won't. We live, work and play all around the state of Alabama and know the markets here very well.
SEO Services
It's true that there is more than one marketing approach to successful search engine optimization. Additionally, only those that are ethical and professional will deliver results for years to come. Because of this, we will only use the most ethical, proven, and powerful SEO strategies to get you ranked well in the search results and keep you there afterward.
We design all of our sites to rank and generate leads. Some of the SEO services we provide are:
Internal SEO – (On-Site or On-Page) is a specific technique of writing content that is focused, fresh and relevant, optimizing Meta Data, creating internal link structures, Schema Markup/ Structured Data, coding, and programming, etc.
External SEO – (Off-Site or Off Page) is the process by which we optimize social media and other affiliated pages, then link them back to your website. Branding plays an important part here.
As straightforward as that seems, far too many people will over-optimize their website. If that happens, the results you're expecting won't.
We provide proven, effective, and affordable Search Engine Optimization services in Alabama.