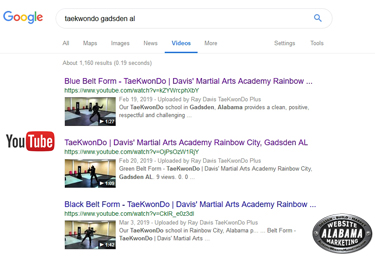 Talk to an affordable video marketing company that drives traffic quickly to your site and brings in more new business quickly. Our services focus on the areas you want to reach now.
Market your business on YouTube and get more new business!
Call: (205) 558-5505.
The best video marketing leverages the power authoritative websites, social media, search engines and directories. It creates the kinds of links back to your site that Google rewards with high positions.
YouTube Video Marketing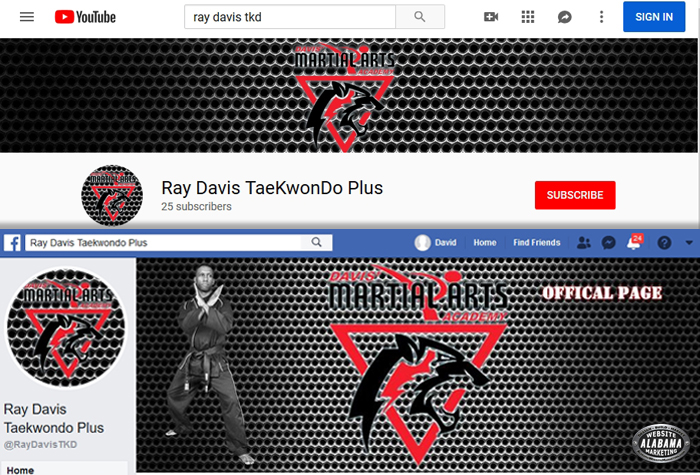 One of the biggest benefits of including YouTube in your video marketing strategy is visibility. Have you ever done a search for a product or service in Google and you saw YouTube videos in the search results?
There is a reason for it. It means that company's video was more relevant to your search than some of the traditional results on that page. We know how to properly make this happen for our clients.
We laser-focus on people in specific areas, increasing your exposure to the demographic you want. It works no matter the size and age of your company.
Start-Ups. Partnering with a quality, affordable video marketing company will quickly amp up your name recognition. It will drive more local traffic and show that you have arrived!
Existing Businesses. A refreshed Internet ad campaign reminds people you are the one to call when they need your type of service. And it helps you capture a new share of the market.
You might have heard how important it is to have a search engine-optimized web presence. That means one that is keyword-rich, one with great website design, and traffic that is steady and found naturally. But a video marketing service will help you get found more quickly.
Video Marketing Company
As a professional video marketing company, our goal is to make you one of the most visible companies in your area that does what you do. We are able to provide you measurable, first-page results for the services you provide. It's all about the way we do business. We offer you real value.
As a local business owner, you are very familiar with the expression, "you get what you pay for." No doubt you offer good service at good prices.
You want to promote the value you offer to people who don't know who you are or what you do.
Now more than ever, it's easier to get a relatively inexpensive video marketing price to do it.
We provide professional video marketing to business owners located in Gadsden, Rainbow City and Southside, AL.