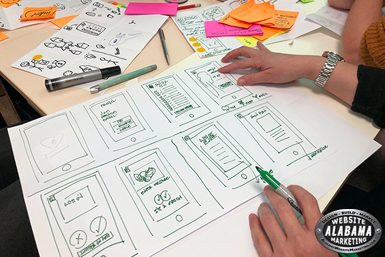 A website should be as much of an experience as it is a place for your business online.
Let us design a professional website for your local business!
Call: (205) 558-5505
for a "no drama" quote.
When we create great design and pair it with effective programming skills and proven internet marketing, you get a much better opportunity to convert new visitors into paying customers.
While we believe that a website is the first face of your company for prospective customers, it should also be your best sales person. It's a place they can go to learn about you, interact with your brand and connect with you as a business.
With our common sense and comprehensive approach to web design, you can count on us to produce a website for your company that looks reputable, professional and easy to communicate with.
Responsive Website Design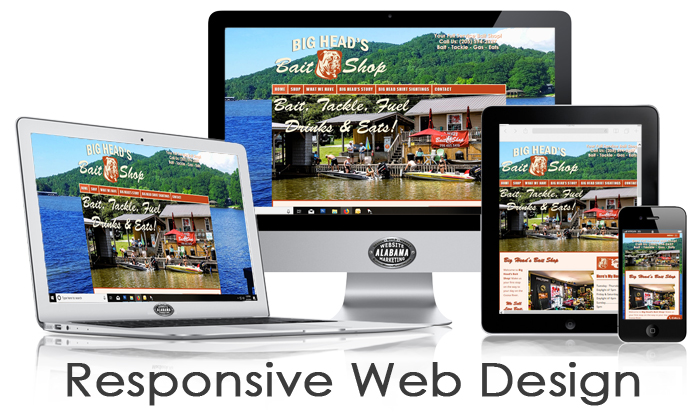 Have you ever noticed that some websites look, "normal" regardless of the device you're viewing it on? That's because that site was designed to responsive. Not just on mobile phones, but iPads, tablets and other mobile devices. Some of the top benefits of a responsive web design are:
Perfect viewing on any device.
Better visitor/ lead conversion.
Increased props from major search engines.
Mobile sites make it very easy for prospective customers and visitors to see, interact and communicate with your business. If yours isn't mobile friendly, you're making it very easy for someone to hit the back button and go somewhere else.
The best part is you only have to have one version of your website. It will look great on any device someone uses and it will be much easier and more efficient to maintain. It's also created in such a way as to make it easy to implement website marketing components seamlessly.
Web Design Company
Finding an affordable web design company to build or develop a website for your business is far from being the hard part. Where it gets tough is trying to find one who can deliver the results you need at a price that won't break the bank.
If you've read our story, you know that our mission is to help small business owners compete with the big companies and do it without pricing that measures how deep your pockets are. For most people, the cost for developing a beautiful and functional website is very affordable.
The bulk of the web design we do is written in PHP, which is an open source tool most commonly associated with WordPress. Once the site is complete, the content management system or (CMS) it uses makes it very easy to manage. All of our website services revolve around this platform in some way or form.
We provide affordable web design for business owners located in Gadsden, Rainbow City and Southside, AL.