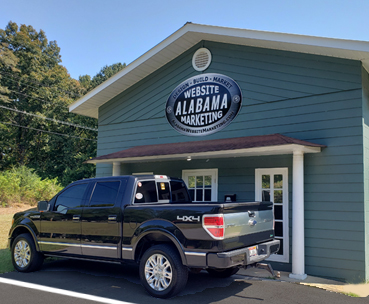 The mission of Alabama Website Marketing is to provide professional website design and marketing services at an affordable price to local small business owners.
We're located just south of Local Joe's on Hwy 411/ Rainbow Drive!
Call us at: (205) 558-5505 Today.
Our clients want to be found naturally in the search engine results and have a clean and unique website to showcase their business.
We know that you have a choice when it comes to full service website marketing services. It's important to do your homework before hiring anyone for the types of services you need.
That said, local business owners choose us because we have and provide:
10 Years Website Marketing Experience
Dedicated Professional Account Management
Affordable High Performance Website Marketing
Professional, Engaging Website Design
We're local to Etowah County and spend most of our time in Gadsden, Rainbow City and Southside, AL. That means that you get the one on one experience that you just don't get with the big guy's from the big city. You're more than a check to us, you are the backbone of America and we want to help you succeed.
Just because we're local, doesn't mean we don't pack a punch when it comes to high performance website marketing and design. We manage and market websites for customers who are in intensely competitive markets. We're way more than just a website builder, we are a direct source to potential customers and clients.
With more than a decade of website development and marketing experience, we can help you stand out in your local market gain new business and do it for a price that's affordable and fair.
Thanks for taking time to learn more about Alabama Website Marketing, we hope to hear from you soon.